Published February 6, 2016
Good morning all and welcome to February! Traditionally, this is a moderately busy month as developers prepare for the thirty day rush that is NaNoRenO in March. We are expecting a few Japanese releases later on and, of course, FREAKING SOLSTICE but let's close out January right! We had a storm of visual novel releases in the final days of January and the cover both genres and styles we're familiar with and those we're unfamiliar with. We're going to start with something a little more unfamiliar with The Westport Independent by Coffee Stain Studios.
The Westport Independent follows in the footsteps of such award-winning Indie games as Papers Please and has received praise from publications like Game Informer and IGN during its run at PAX and GDC in 2015. Now officially released, it's time for the rest of us to see how this 'censorship simulator' plays out. To the synopsis!
As the editor of one of the last independent newspapers in the country, your job is to remove and edit the content of your paper, affecting the people's opinion of both the rebels and the Loyalist government. With an increase of rebel activity and an ever watching government breathing down your neck, whose truth will you print?
The Westport Independent is available on Steam for $9.99. You can get your copy here.
We have a two-fer from Unwonted Studios! The group has been very busy since they released Written in the Sky last year with their big project No One But You. They've also added on the role of publisher when they teamed up with Zetsubou for the release of Sickness. Both games were released days from each other and while NOBY remains something of a mystery to us, we discussed the Sickness demo a few weeks ago. You can check out that feature here and hopefully at least one of these titles will give Unwonted a strong start into 2016. Let's go to a segment of the synopsis for No One But You:
Upon returning, Hideaki re-discovers a town he knew from childhood, meeting new friends and reuniting with those he had long forgotten. He resumes his high school life in the big city, quickly adapting to the change in pace, and before he knows it, Hideaki begins to think of this city as his home once more.

Hideaki's life in Okutama is upbeat and fun, thanks to the many friends he makes, including Megumi, an energetic student council member; Chinatsu, a reserved senior in the literature club; Shiro, an unsociable music-lover; and Yui, an obstinate girl who rarely expresses herself honestly. Surrounded by an interesting group of friends, Hideaki lives out his days without a care in the world, content to enjoy a normal high school life. Whether he's going out with friends or studying for exams, his new life is truly peaceful.

But not for long.
And here's a snippet of the synopsis for Sickness:
For the well-being of his sister, as well as his own self-interest, he becomes a killer for hire, taking out people anybody his new boss tells him to. He quickly adapts to life as a killer, adopting a double life his sister can never know about.

But his new life is not without trouble. Facing death on a weekly basis is only the beginning; between avoiding police detection, eyewitnesses, and even the malice of his fellow professional killers, Suoh's new life looks to be the death of him.

Will Suoh manage to survive long enough to keep his promise to his sister? Will he turn tail and escape from this life of crime, finding solace in the company of someone or something else? Or will he be hunted down and killed before he ever gets the chance?
No One But You is available for $9.99 and Sickness is available for $14.99. If either of these projects interests you, check out the Unwonted Studios website for more information!
It's been a while since we discussed Winter Wolves on VNs Now. The group had a pretty quite 2015 with only one release, but are looking to make up for it with several new releases in 2016. The first in the line-up is a visual novel/strategic card game hybrid Planet Stronghold: Colonial Defense – the prequel to their 2011 RPG Planet Stronghold. Here is the synopsis:
Planet Stronghold: Colonial Defense brings you back in time in the early settlement days of the Planet Stronghold colony. By a bizarre coincidence, two captains, two siblings, get stuck in the same colony: Alex and Diana Nelson. Take control of one of them, and discover the mysteries and the dangers of Planet Stronghold, and the personalities of the various characters of your team.
You can download Planet Stronghold: Colonial Defense from the Winter Wolves site for $19.99.
We here at VNs Now are big fans of the Italian developers We Are Muesli. Not only have they earned an international reputations as artists and have used this particular gaming genre to do so, they are working to build a subgenre unique to their own artistic tastes: 'art-fi'. Whether or not it will be successful is anyone's guess, but this year will see them push for more recognition of art-fi starting with a game they completed last year to celebrated the end of the Italian Civil War: Venti Mesi. To the synopsis:
"Venti Mesi" ("Twenty Months") is a collection of 20 playable stories about Italian Resistance and Liberation from Nazi-Fascism. A PC/Mac narrative video game made with the support of Coop Lombardia for the City of Sesto San Giovanni's project "Oggi, 25 aprile 1945", in collaboration with Francesco Fontana, voiced by Germano Lanzoni.
Venti Mesi is available on Itch.Io for free.
So these next two games don't exactly inspire automatic interest in me, but if it does in you guys I hope you'll consider supporting them. The second one will be painfully obvious when we get to it and Aozora Meikyuu is just wank material: pure and simple. I cannot deny that visual novels, especially on Steam, are always ripe for fanservice-oriented works so there will always people looking to get even a sliver of the current market. So I'm making peace with the fact that stuff like this is going to be common moving forward and who knows? Just because it's fanservice doesn't mean it can't be fun, right? To the synopsis:
After a failed love confession, Aoi Takamatsu dropped out of school and became a shut-in. It was one of these rare days where he left his home to go shopping. Blinded by the sun on this warm summer day he looked up to the sky and saw a naked girl falling from the sky?! This was the moment his boring life changed forever…
Aozora Meikyuu is available on Steam for $4.99.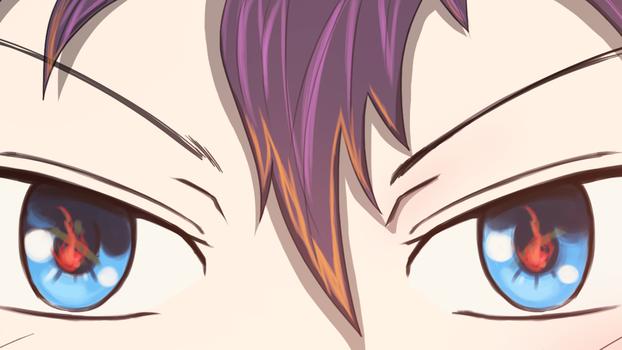 Ah AJ Tilley. You really thought you could escape my notice, didn't you?
Between you and I, and whoever else is reading this, I actually hope Echo Tokyo is good. Why? Because it's cyberpunk; one of my favorite fictional subgenres and bad cyberpunk just makes me sad. But this is also AJ Tilley and Dharker Studios who spent the better part of last year making me look forward to Winged Cloud's great works. Also not helping matters is that Echo Tokyo: Intro is following the philosophy of Ground Zeroes by commercializing what is essentially the demo for the larger game. Yup. But wait; there's more! Onto the synopsis:
Echo Tokyo: Intro is a mini-game that acts as an introduction to the Echo Tokyo world and its people.

Included within are short interactive graphic novels telling origin stories of some of the main characters of the city. Currently the game includes the following stories: Shizume's Origin Story – Which includes full voice acting and narration. Coming within the next few weeks is a second story that will introduce Keiji to you all, a powerful mercenary within the game.
So yes, this is an episodic commercialized demo. If you're interested, you can join in for $2.99 on Steam.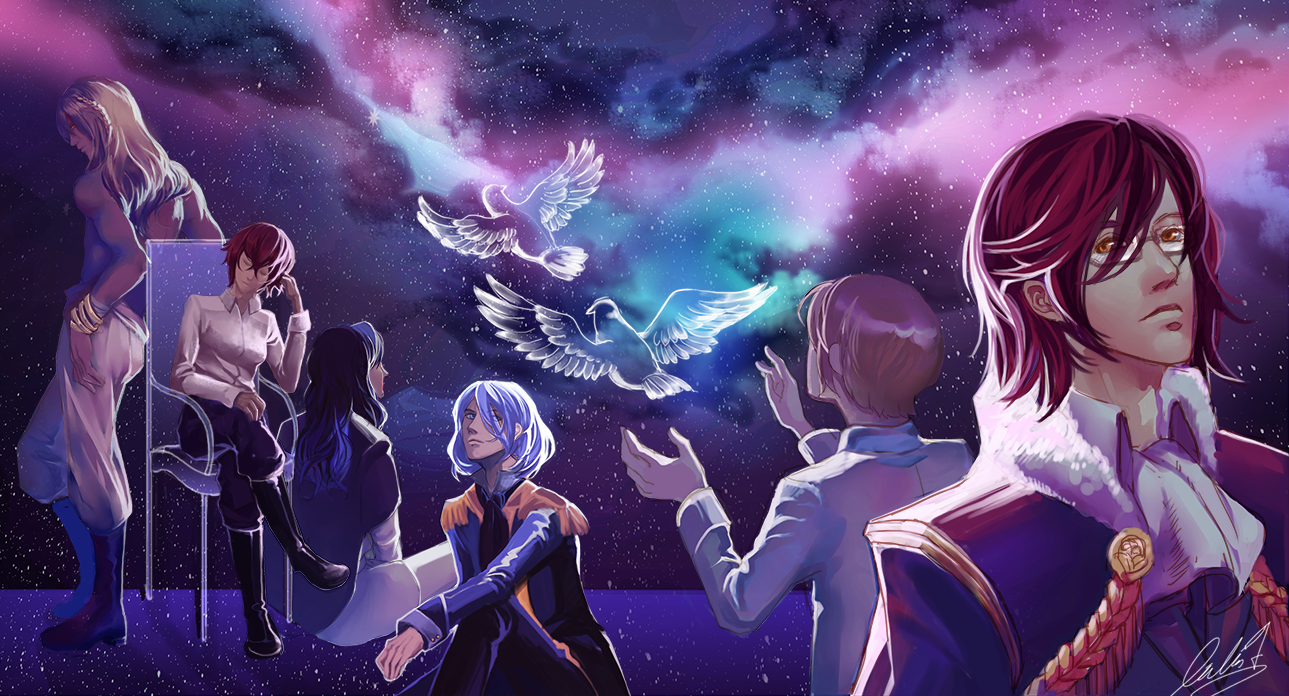 The good folks at Aqualuft Games have brought their hit from last year, Queen at Arms, to Steam. The 'Deluxe' edition will feature new romantic routes, partial voice acting and updated graphics. If you didn't get it when it first released, it is recommended so please consider it! To the synopsis:
As a young girl, Marcus Cordale was rescued from a violent political coup and taken away from the country of her birth. To protect her identity, she was raised as a boy. On her eighteenth birthday she joins the army of Orthera, in search of her elder brother. But when war breaks out, the Ortheran army is thrown into turmoil, and the young recruit is catapulted through the ranks. Can she step up to lead, and wage a battle against the kingdom that she once called home?
Queen at Arms: Deluxe Edition is available on Steam for $24.99.
One of the more popular releases by Sekai Project has been Narcissu. Originally, the group released Narcissu 1st and 2nd for free on Steam, and while it is still available for free that is not the entire story. So, to celebrate it's tenth anniversary, Sekai Project has put together an anthology of scenarios that haven't been translated for the West until now along with updated voice and artwork….but there's a catch. I'll explain it momentarily, but first let's rack up the synopsis:
"Life is like a waiting room, except people don't leave in the order they enter."
So when it is time to leave, where will it be? And will you be able to smile in the end?

Narcissu is a thought provoking visual novel series about terminal illness, living, dying, and the relationship between those leaving and those left behind. There are no miracles, no heroes, no villains in this story. Just life and the characters finding their own ways of facing death in an indifferent, relentless, ever-impartial reality.
So, what's the catch? The Anthology collection is Narcissu 1st and 2nd plus Himeko's Epilogue. There is a brand-new scenario being written just for this anthology called Sumire, however that and two other scenarios (A Little Iris and Zero) will not be released yet. That is going to be DLC to be released in the very near future. So you can pay for the current version plus the separate DLC when it's available, or you can just get the Narcissu Anthology Season Pass!
That's right my friends, we've come to this point: season passes in visual novels. Thanks Sekai Project.
Depending on your love for the game, the next step is up to you. The current version of Narcissu Tenth Anniversary Anthology Project is available on Steam for $2.99. If you want to invest in the entire project and get the DLC for free, the Season Pass is $29.99.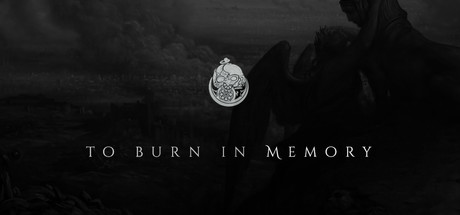 Finally, in our continued effort to promote interactive fiction and narrative gaming as a whole, we bring you To Burn In Memory. Originally released last year, the game eschews the traditional 'visual' part of a visual novel and instead focuses on its narrative and original soundtrack to create atmosphere. However it's Gothic tone looks to help it stand out. To the synopsis:
Explore a city that never existed, and uncover its secret history through the memories of those caught in the chaos of a Europe spiraling ever faster into war.
To Burn In Memory is available to play for free on Steam and it's website.
And that does it for now! This is JP3 reporting for VNN.