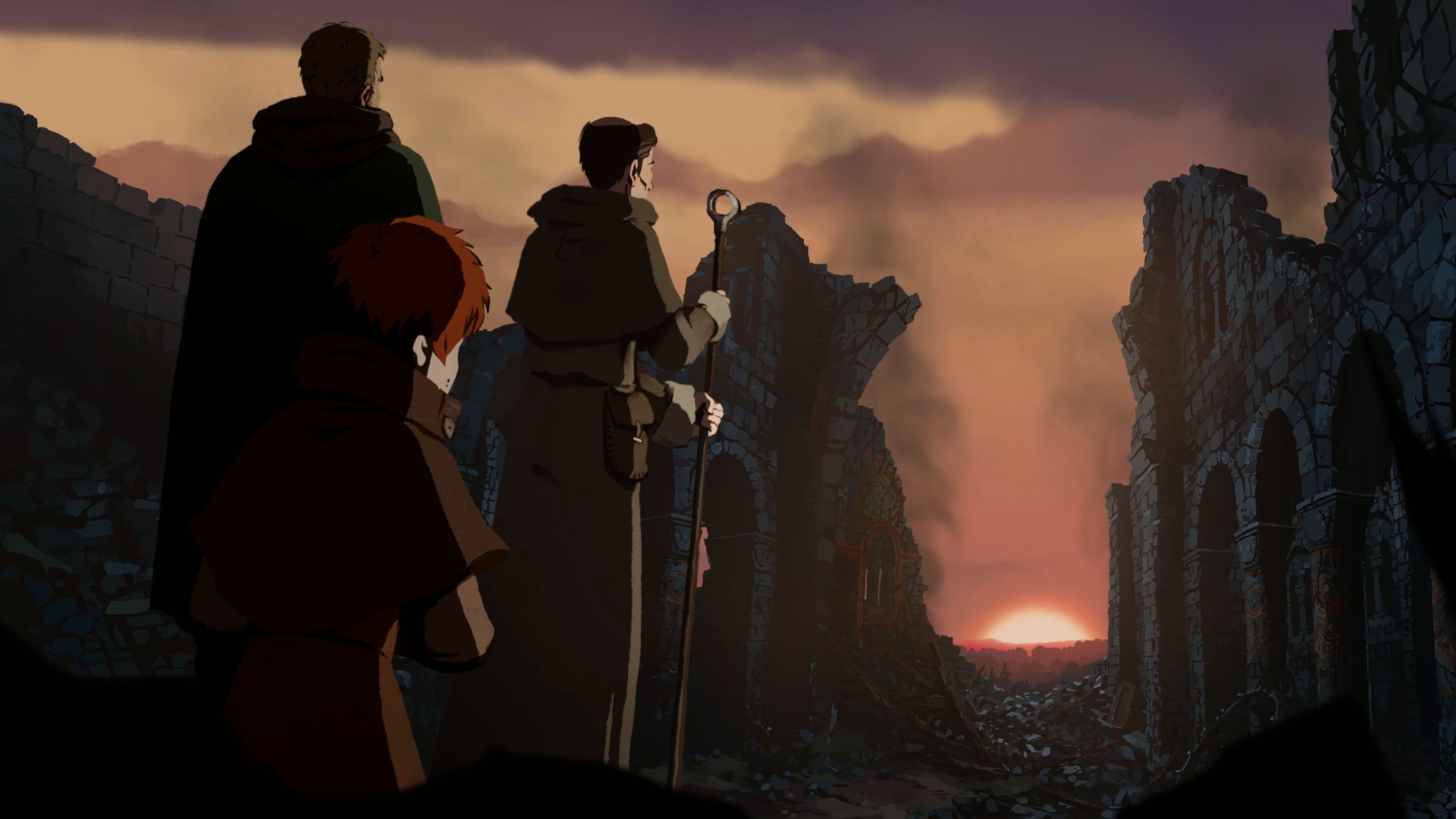 2) The Pillars of the Earth, Book One (Daedalic Entertainment)
Telltale, I hope you're taking notes.
While visual novels have delivered some extraordinary story-telling from both the East and the West, few have touched on what it means to be an 'epic' in either narrative or ambition. Ken Follett's The Pillars of the Earth by Daedalic is epic. In playing Book One for my YouTube channel, I said that the game capture the important of the Christian faith during the medieval era even for even those not attached to the religion. This is important since the entire weight of the story hinges on the construction of a cathedral.
We get the fundamentals, of course, but we also get a great trio of protagonists whose machinations and ambitions build the foundation of the tale. You have Tom, a man determined to build a cathedral again despite his ambition costing him his first wife. Philip, the recently elected Prior of Kingsbridge who is tasked in turning the city's fortunes around and plays a role in the game of thrones embroiling England at the time. And, finally, Jack; a young boy who begins learning architecture at Tom's side with some mysterious patronage on his father's side.
From there we get mystery, intrigue and even hope for these people as their lives intertwine. Everything is so well-paced and executed that every moment has your fully attention and investment. Episodic gaming requires that investment to keep the audience hooked for future installments and I am purposely avoiding looking into the novel so that I can see what the game does next. It is a great accomplish for a strong start to the series and I hope other groups learn from its execution and story-telling.