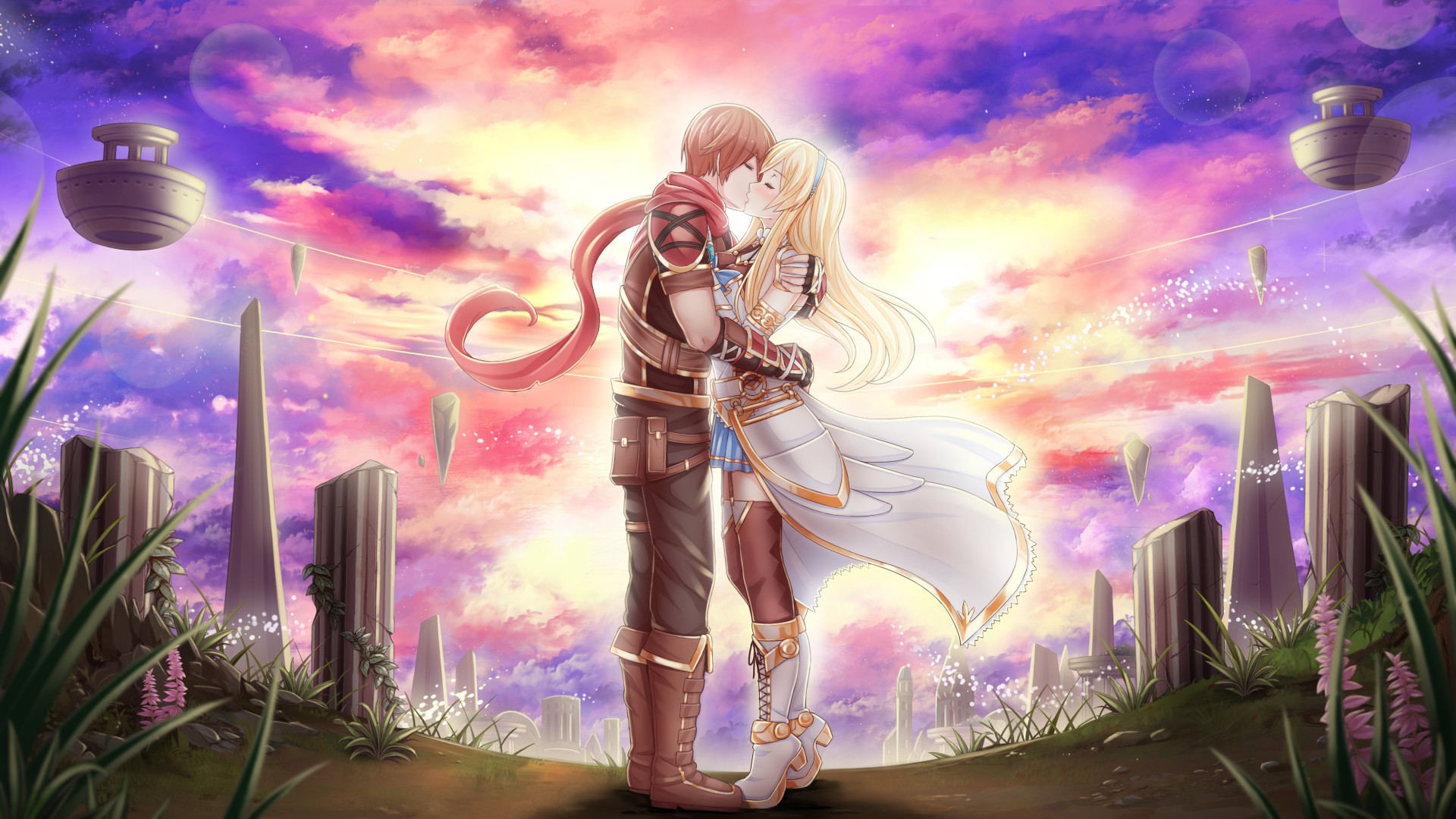 4. Crystalline (PixelFade)
We should all be thankful to PixelFade for certain things. As a programming/technical outfit, the group has pushed the envelope with what visual novels can do. Their work with Live2D technology has pushed it far beyond its original capabilities and they have integrated it with their presentation in a way that even many AAA titles have issues with. They've also been one of the few visual novel developers to consistently have a voice cast in their projects. There are a lot of positives from the group and nothing I am about to say takes away from everything they've done and doing for EVNs as a whole.
THAT. SAID.
PixelFade has yet to write a good EVN in its short existence. The group has been so laser focused on its technological work, that its product often follows the stagnant trends of anime and manga. Ace Academy was just a copy-and-paste of the high-school battle anime trend that peaked at that time. And Crystalline is a paint-by-numbers of the current Isekai trend that is peaking. What separates the two is that Ace Academy was mildly bearable thanks to its Slice-of-Life secondary narrative. Crystalline is basically a ten-hour SAO filler episode. AND I KNOW THIS BY WATCHING SAO TEAR DOWNS: NOT THE SHOW. THAT SHOULDN'T WORK.
In just saying that, most of you have already hypothesized on how this games goes and the odds are that you are right: possibly down to the second it happens in-game. From the cookie-cutter villains, to the heaps and heaps of fanservice, Crystalline is a vapid, banal story in a well-painted shell. Do not be beguiled by its beauty and find something else with some substance.