Features
Tryinmorning's Best and Worst of the 2010s
Originally, I wanted to cover the last ten years within the visual novel genre on my own. I had several ideas on how to approach looking back at the 2010s. In the end though, from a purely critical point-of-view, while the plan to look back at the best and worst of the 2010s was solid, the idea of it just including me was not. Because, I wasn't the only critic to navigate the visual novel genre for the last decade. Many have contributed their thoughts and analyses on the genre, its up and its downs. Of that many, three have been so effective and influential in their critiques that I have had the privilege of calling them confidants: HusbandoGoddess, Tryinmorning and ChrisTenarium. So, I decided to scrap my plans and offer them the floor first on what they thought was the Best and Worst Visual Novels of the 2010s.
I hope you all enjoyed HusbandoGoddess' Best and Worst of the 2010s. Today, I bring to you the immutable Tryinmorning AKA Patrick! You can find all of his work on YouTube where he is also currently streaming Animal Crossing: New Horizons. Here is his Best and Worst of the 2010s!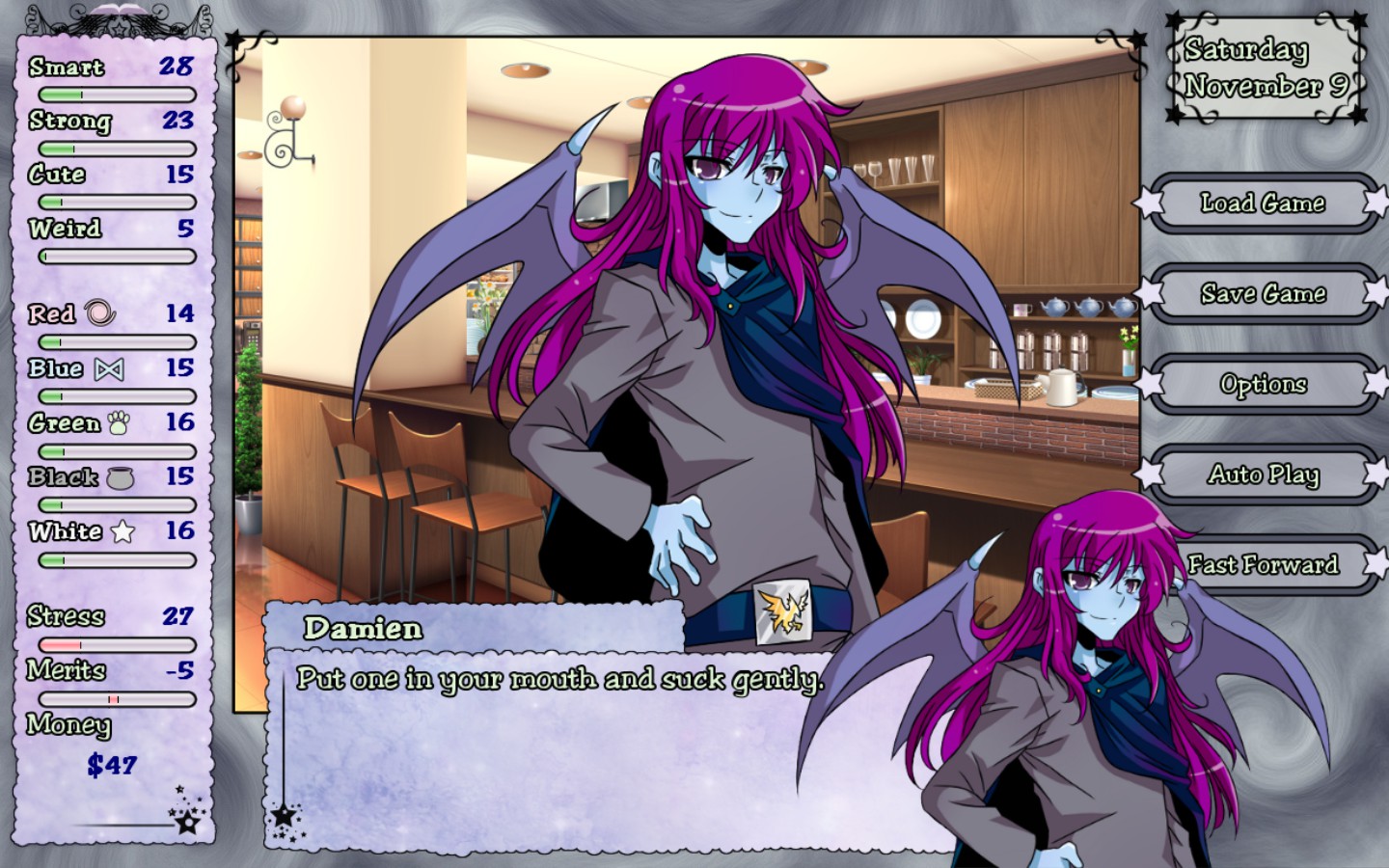 Best Visual Novel: Magical Diary: Horse Hall
When JP asked me to write something about one of my favorite visual novels there was nothing I could think of faster than Magical Diary Horse Hall.  Before I even knew what a visual novel was, I picked up a funny looking game about witches and wizards and figured it would be good for a laugh if nothing else.  Little did I know that I could hardly have chosen a finer choice to be introduced to the strange and wonderful world of visual novels.
You would be forgiven if on first impression you take Magical Diary to just be some imitation of the Harry Potter franchise.  The protagonist is a young girl raised in a non-magical household until she comes of age to discover her magical talents.  Very early on she literally runs into a man that appears to be Snape's younger brother.  The school's headmaster is eccentric and aloof but can be powerful and stern when it's called for like a certain other headmaster.
It's as the game progresses and you learn more about this world that Magical Diary really stands out and sets itself apart.  As you settle into the school life you can establish different friendships.  These relationships run the gamut from very friendly, to some not so friendly rivalries, and some which are dangerously ambiguous.  Like many other visual novels with a romance aspect, there are multiple options to explore in dating.  Each character is distinct and leads to different events playing out.  Aside from just exploring your interest in that particular character, each route also provides different insights into some aspect of the magical world.  These are often both wondrous and terrifying.  There are elements of the game that do not even get touched on until you explore certain routes.  If you've only ever played through once there is much you're missing out on.
One area Magical Diary Horse Hall shines where many other visual novels have fallen flat and failed to impress me is the stat raising.  It's not a mechanic I care much for.  In many visual novels it tends to feel like a way to pad out the game to make it seem longer when exploring different story options.  I've never enjoyed having to carefully plan out each activity in a day to make sure I'm following an optimal schedule and I don't miss out on some scene with a character.
However, the stats in Magical Diary are mostly limited to the dungeon segments of the game. Even then there are multiple ways of solving the dungeon puzzles. In fact, failing the puzzles doesn't even result in an immediate game over and can actually lead to different scenes playing out. There are times where you get varying choices in the story based on stats, but I can't think of any times where you're locked off a story path completely because you haven't gotten some magic skill up to 75 points for instance.
In addition the way you setup your schedule is incredibly simple. At the beginning of each week you schedule one activity for each day.  Other than having to manage the character's stress, which rises at a predictable rate, you don't have to give it much consideration.  Magical Diary keeps the stat raising simple, which is a win in my book.
Magical Diary Horse Hall features complex characters in an elaborate magical world.  Even if you aren't the type to normally enjoy a dating game set in a magical school I would recommend it.  It just might defy your expectations and surprise you. I know it did for me.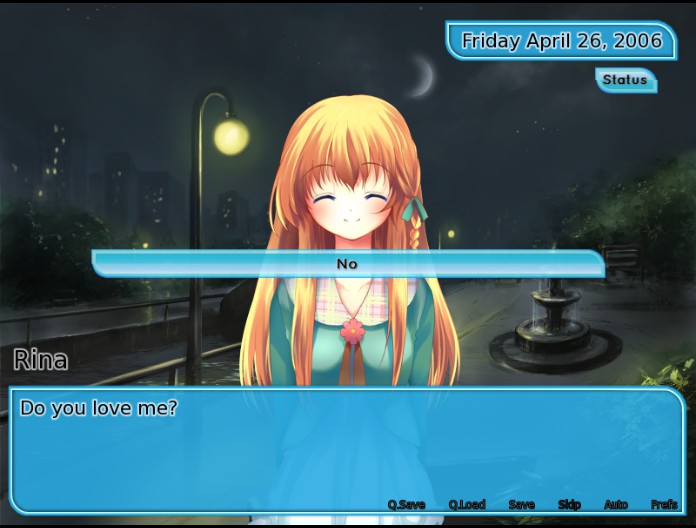 Worst Visual Novel: Fading Hearts
First, I have a confession. I already started planning and writing this after JP mentioned doing a piece on the best and worst of the decade.  But when researching this game in more detail I discovered Fading Hearts was released at the tail end of the decade prior, in November of 2009!  It's a shocking revelation, one worthy of the plot twists contained in Fading Hearts itself, but are those two months enough to derail the inclusion of Fading Hearts on this list?  If you're reading this I guess we have our answer.
We begin with the turn of the millennium. The year 2000, aka Y2K, is one of the main catalysts for Fading Hearts.  We play as Ryou, a young man growing up and going to school in the fictional country of Sorayama in the aftermath of the Y2K disaster.  In this game world every other country hated the poor citizens of Sorayama, so Microsoft and all the other tech companies never bothered to help them become Y2K compliant.  Not only did the entire economy crash but buses, planes, and cars all simultaneously did as well.  Many children, including our hero, ended up as Y2K orphans who grew up in giant orphanages that operated more like prisons.  This is just the casual backstory Fading Hearts drops on you in the first fifteen minutes.
The main setting of Fading Hearts is in 2006.  Ryou is some sort of teen prodigy when it comes to tech, which Sorayama is experiencing a renaissance in after the earlier crisis.  Ryou works remotely for a few different companies and is successful enough that he is able to live on his own.  At school he has two close friends, Claire and Rina.  Ryou loves Claire but she has a boyfriend, even if we don't see him all game.  Rina is in love with Ryou but knows he likes Claire.  You can decide as the player to try to hook up with Rina instead but you're brushed away from this by events in the game.  That is until the end of the game where if you spent any time hanging out with Rina the game decides you must have been in love with her and sets you on one of her paths.
Fading Hearts is another visual novel that has a stat raising aspect.  Where the stats come into play is the combat system.  Yes, the game has a turn based combat system in it.  It's something that is used in a specific area of the game and in some of the endings.  I can't say the combat is the worst.  It's pretty straightforward.  However, it feels out of place.  The forest seems to exist as a place to grind up your stats for the fights at the end of certain routes, but all the fights in the endings I saw were puzzle bosses where you needed a specific spell to win.  Yes, I said spell as in magic spells.  There is magic, and the primary way of learning the spells is reading manga at the maid cafe.
Where Fading Hearts falls apart is the grind.  Unlike Magical Diary where you set your schedule at the start of each week and it plays out quickly, every day you need to choose what you'll do and often multiple times each day.  There are stretches in the game where nothing is really happening and you're waiting for plot to develop, but the need to constantly choose what your character does makes it feel like things are dragging on longer.
There is too much in Fading Hearts to cover.  Like Magical Diary, there are a lot of hidden details and elements of a larger plot hidden down certain paths and even in the optional in-game manga.  Not every idea in the game would be terrible, but overall it lacks focus.  Too many ideas and concepts are thrown at the wall without being properly developed nor given a satisfactory resolution.